West Cork Living Links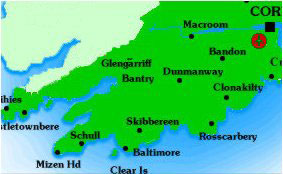 Are you interested in becoming a Living Links Volunteer?
West Cork Living Links will host a series of four one day training sessions, commencing on the 12th February, 2011 and then on the 19th and 26th February with the final session on 5th March.
Anyone interested in becoming a fully certified Living Links volunteer should contact Tom Corcoran at 087 9832054.
About Living Links

Living links is a trained voluntary organization available in the west cork area to support families or any person bereaved by suicide.
Living Links objectives are:
To provide support and outreach to those bereaved by suicide
To increase awareness and understanding of suicide and its effects on individuals, families and communities
To liaise and exchange information with similar support groups nationally and internationally
To support and encourage relevant research
To produce leaflets and associated literature to be provided to survivors
To liaise and provide families information on health services available in the region, and the referral pathways to such services should such professional counselling be required
To provide and facilitate a group healing programme, on a needs basis, for the suicide bereaved
To encourage the suicide bereaved and/or suicide affected to establish and foster an ongoing support group among themselves.